SEMUA FILM KOMUNITAS VINYL STIKER SEDERHANA, DURABEL, DAN BIAYA-EFEKTIF
Inkjet Vinyl Film untuk Plotters Digunakan untuk tanda-tanda, tampilan dan huruf di semua sektor kegiatan, film cut cepat untuk menginstal, sangat tahan lama dan harga terjangkau. Ketersediaannya yang mudah membuat mereka menjadi pelengkap yang berguna untuk semua jenis tampilan lainnya. Terima kasih kepada pekerja VASIN yang pekerja kerasnya hampir tak pernah habis, VASIN selalu memiliki apa yang Anda butuhkan, dalam stok.
kami masih memproduksi bahan iklan lainnya , salah satu cara pandang , digital printing adhesive vinyl, film laminating dingin, transfer vinyl yang jelas, vinyl flurescent, dan film Luminous dll.
1)
vinil berwarna
informasi produk:
-PVC ketebalan: 0,07 mm atau 0,08 mm atau 0,09 mm 0,10 mm dll
-Glue: lem normal atau lem yang lebih kuat
-Backing paper: 120g atau 140g
-Lebar: 0,61m atau 1,22 m
-Warna merah; Coklat; Abu-abu; Krem; Kuning; Jeruk; Berwarna merah muda; Ungu; Cyclamen; Biru; Hijau; Teal; Putih; Hitam; Emas; Perak dll
Item
Value or Conclusions
PVC Film
Composition
Monomeric glossy & matte PVC film,highly stabilized,calendared



Color
More than 30 (white/black/red/green...)
Thickness
80 microns (0.08 mm)+-5%
Weight (g/m2)
110 g+-2g / m2
Shrinking
<0.9%
Opaque
95%
Durability
2 years (in normal situations such as without pollution or direct sunshine irradiation)
Adhesives
Adhesive Type
White acrylic adhesives
UV resistance
Average
Temperature Range
-25oC ~ 85oC
Tack
Test while adhering to stainless steel, 550 N/m
Final Tack
Test while adhering to stainless, 700 N/m
Release Paper
Type
Single clay-coating silicone backing
Colour
White
Weight
120g/sqm+-5g
Thickness
140 microns (0.14 mm)
Storage Period
1 year (Storage temperature of 20 oC, relative humidity of 50~55%
Outdoor Durability
2 years (vertically hung)
Size
0.61/1.22m*50m,etc
Fitur:
1) Tahan cuaca baik untuk film dan perekat.
2) Permukaan glossy atau matte tersedia.
3) Berbagai jenis warna untuk seleksi.
4) 1-3 tahun `s kehidupan di aplikasi luar ruangan.
Aplikasi:
Banyak digunakan tanda indoor / outdoor, promosi sementara dan iklan tempat penjualan.
1) Untuk tanda-tanda luar ruangan jangka panjang, panel pameran dan display.
2) Label produk.
3) Lembaran akrilik, kotak lampu, pemotongan komputer.
4) Mudah untuk memotong huruf apa pun, logo atau bentuk khusus dengan memotong plotter.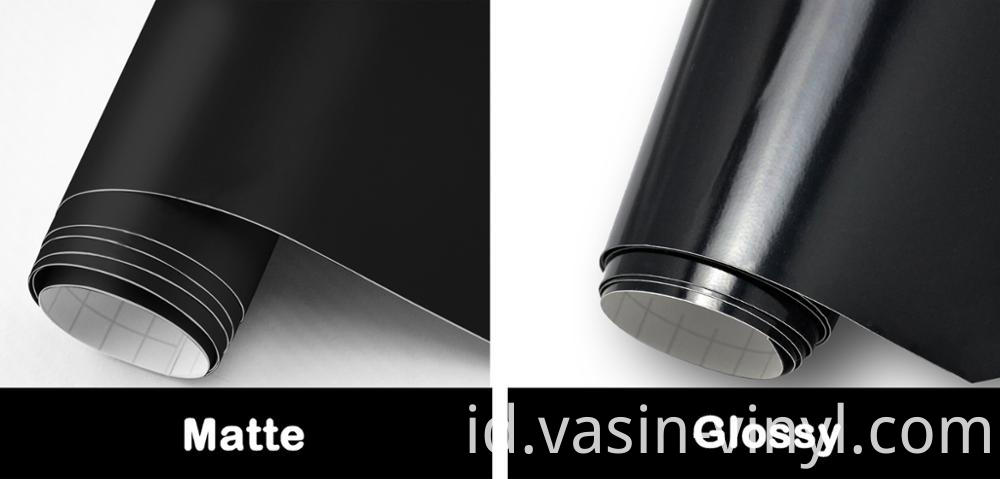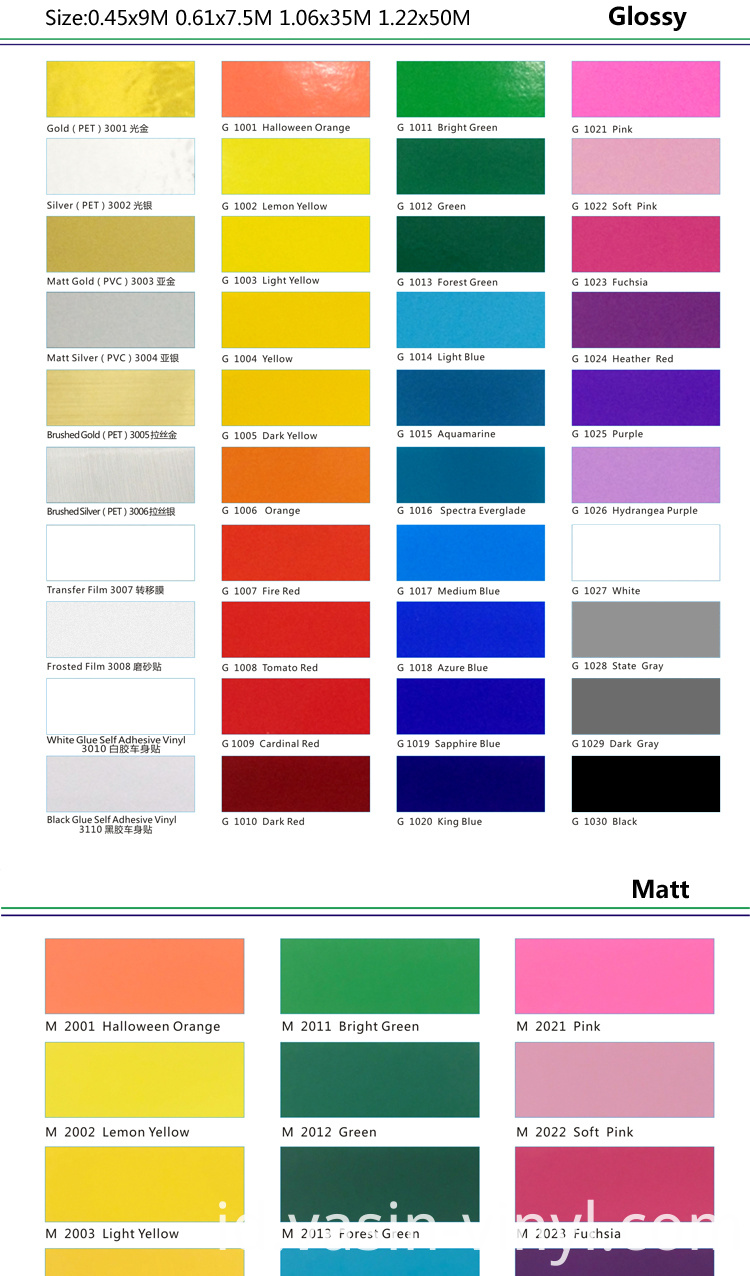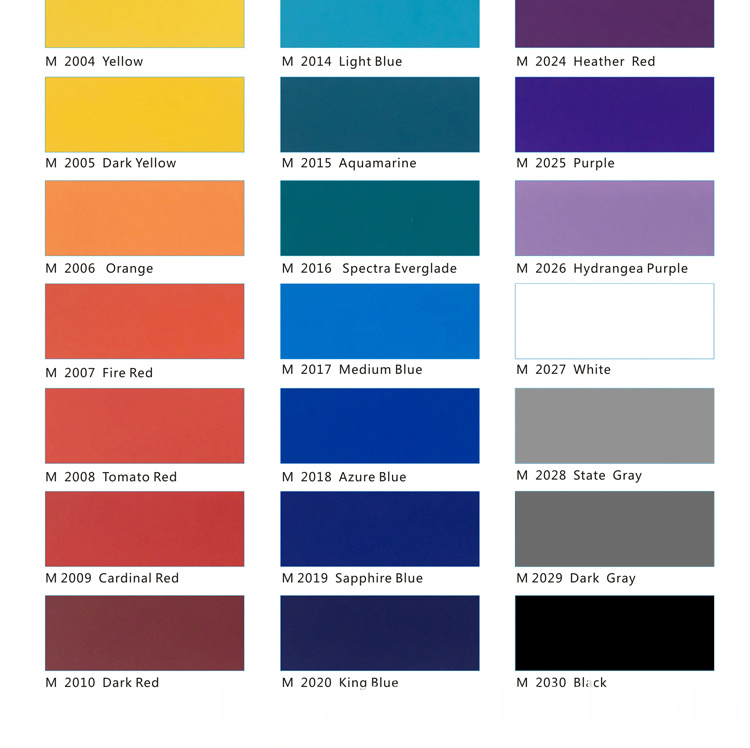 Kategori Produk : Iklan Vinyls > Memotong Vinyl Film