Matte Finish Mobil Decal Vinyl Sticker Komputer Cutting Vinyl Film

Mobil Decal Vinyl Sticker Komputer Cutting Vinyl Film , juga dikenal sebagai komputer memotong film vinil , catatan tempel, label perekat diri, berdasarkan pada warna film vinil PVC untuk kain, dilapisi dengan perekat Indoor Advertising Material di bagian belakang untuk melindungi silikon dilapisi kertas sebagai kertas dasar dari material komposit. Sebagai operasi sederhana, banyak digunakan dalam periklanan. Pertama, gunakan komputer yang baik sesuai dengan kebutuhan karya seni, output cutting plotter komputer, catatan tempel mengukir pola yang diinginkan kemudian diposting film transfer pola ke panel akhir (akrilik / kaca / logam / dinding halus dll).
kami masih memproduksi bahan iklan lainnya, salah satu cara pandang, digital printing adhesive vinyl, film laminating dingin, transfer vinyl yang jelas, vinyl flurescent, dan film Luminous dll.

1) vinil berwarna informasi produk:
-PVC ketebalan: 0,07 mm atau 0,08 mm atau 0,09 mm 0,10 mm dll
-Glue: lem normal atau lem yang lebih kuat
-Backing paper: 120g atau 140g dll
-Lebar: 0,305 / 0,61 / 1,06 / 1,22 m, Dll
-Warna merah; Coklat; Abu-abu; Krem; Kuning; Jeruk; Berwarna merah muda; Ungu; Cyclamen; Biru; Hijau; Teal; Putih; Hitam; Emas; Perak dll
1. Product Information:


◆Monomeric PVC film,with permanent clear adhesive .laminated on an one-sided clay-coated silicone paper liner (120 g/m²±5g).

◆The PVC offers a high dimensional stability and a good opacity.

◆It`s Suitable for application for flat and slightly curved surfaces.please correctly applied the transfer film to use .

2. Technical Data


◆Carrier:Monomeric PVC, highly stabilized, calendared

◆Thickness: 100 µ ± 5 %

◆Adhesive:2.2 N/cm ± 5 %
◆Liner: One-sided clay-coated silicone paper (120 g/m²±5g)
◆Tensile strength md:>8,8 kN/m
◆Tensile strength cd:>5,0 kN/m
◆Outdoor durability:1 years


3.Shelf Life :

◆2 years when stored in the original packaging between 20°C and 25°C at 50% relative humidity.

4.Recommendations for laminating

◆Please ensure the face perfectly dry cleaning before stick. We suggest to let the material keep in roll at least 24 hours after cuttting.

5.Standard Dimensions:

◆1220 mm x 50 m
◆610 mm x 50 m
Fitur:
1) Tahan cuaca baik untuk film dan perekat.
2) Permukaan glossy atau matte tersedia.
3) Berbagai jenis warna untuk seleksi.
4) 1-3 tahun `s kehidupan di aplikasi luar ruangan.
Aplikasi:
Banyak digunakan tanda indoor / outdoor, promosi sementara dan iklan tempat penjualan.
1) Untuk tanda-tanda luar ruangan jangka panjang, panel pameran dan display.
2) Label produk.
3) Lembaran akrilik, kotak lampu, pemotongan komputer.
4) Mudah untuk memotong huruf apa pun, logo atau bentuk khusus dengan memotong plotter.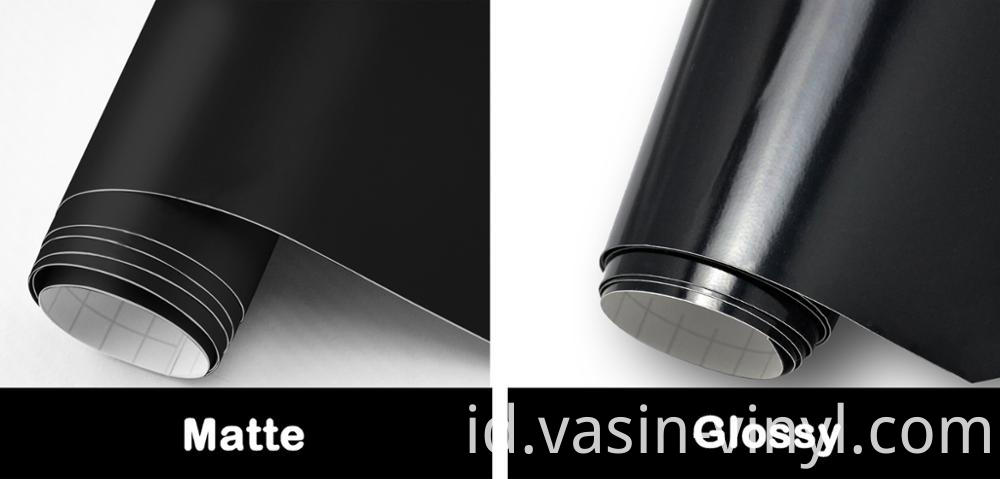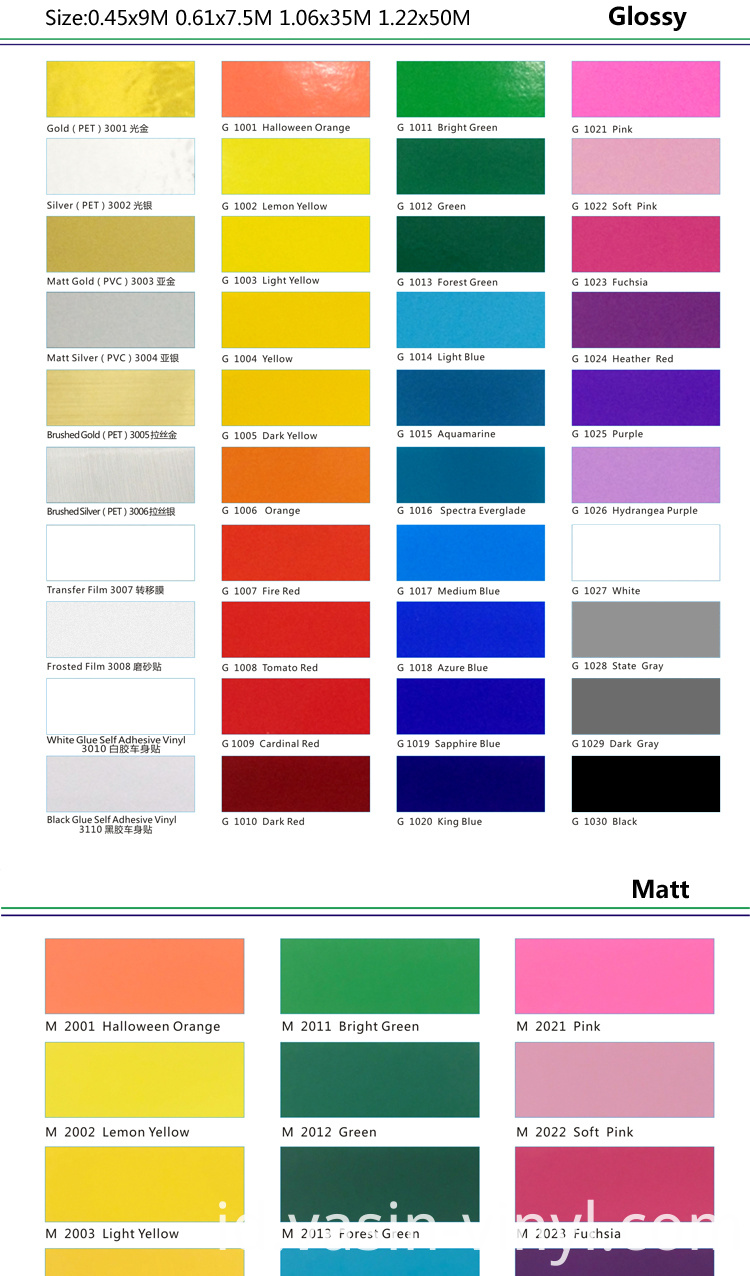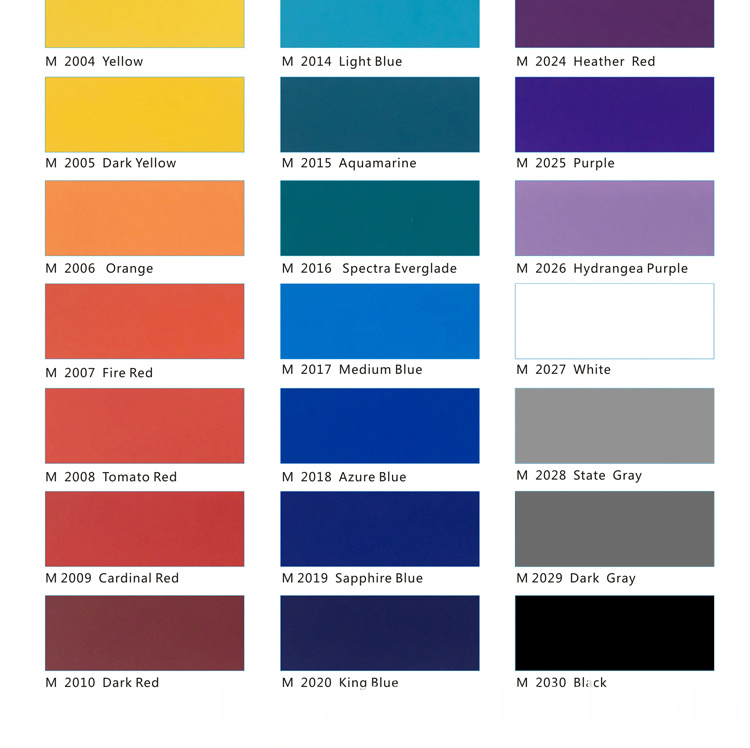 Kategori Produk : Iklan Vinyls > Memotong Vinyl Film